These are all the weapons available in
Mindjack
: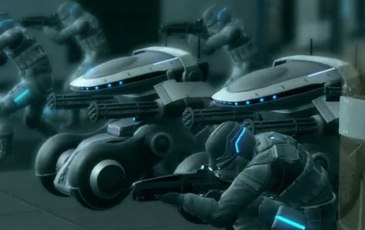 Cobalt 55 (Pistol)
Harding M7-82 (Pistol)
PB8 Hammer (Shotgun)
Stutter MK8 (Sub-Machinegun)
X-35 Long Arm (Sniper Rifle)
Midas XT9 (MachineGun)
Thumper PS-80 (Rocket Launcher)
Hot Head (Rapid-Fire Rocket Launcher)
MK3 Gernade
Jen Flash Gernade
Ad blocker interference detected!
Wikia is a free-to-use site that makes money from advertising. We have a modified experience for viewers using ad blockers

Wikia is not accessible if you've made further modifications. Remove the custom ad blocker rule(s) and the page will load as expected.